Using Affinity Photo 1.6.5.135
Greetings everyone, while waiting for the next final exam which is 1 week away, I decided to compose some image, instead of using adobe photoshop, I just use affinity photo which is an alternative to photoshop.
Here the snake image I got while browsing reddit.
snek is doin a fancy from r/Sneks
And here is the result. The result are Ok for me because of how noob I am at composing an image.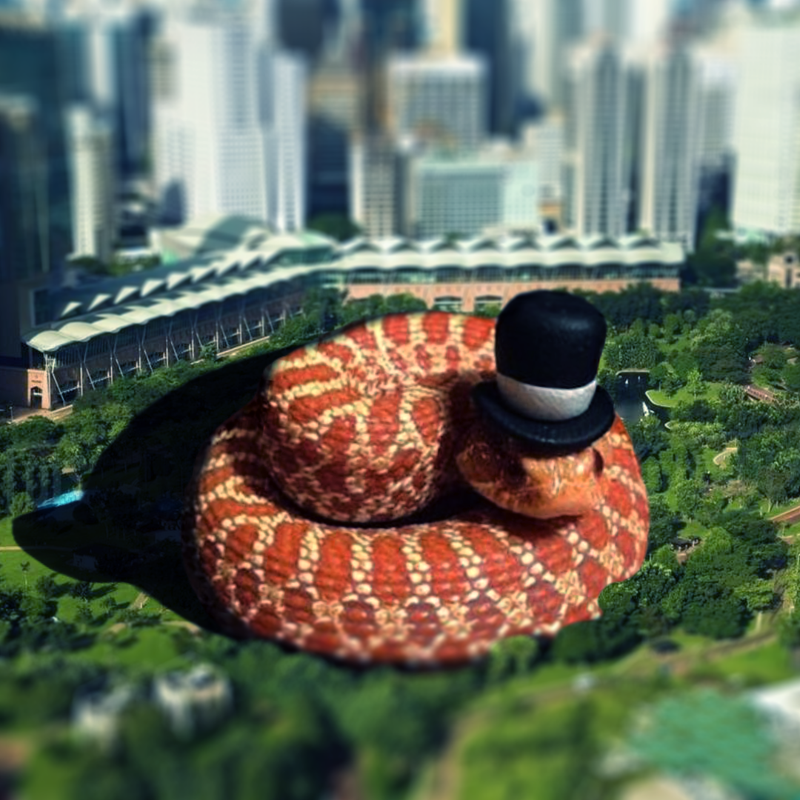 After using it for 6 hours, here what I think about Affinity Photo.
Review
User Interface (UI)
The UI are inspired by photoshop with coloured icon instead of monochromatic icon.
But it have some quirk that I wish the developer could consider.
One of the quirk is when I want to delete a tool, I have to manually separate the tool and delete it and combine it back because it doesn't have a right click menu.
Performance
The start up is really fast and it feel much lightweight than photoshop. when adding some effect, the software hang a bit which maybe cause by my laptop.
In file size, Photoshop(.PSD) have much smaller size than Affinity Photo(.AFPHOTO).
Features
Affinity definitely lacking a lot of features than Photoshop.
Price
The price is definitely winning by Affinity Photo which is RM 199.90 on time pay while Photoshop is RM 44.41 for photography plan subscription or RM 88.87 for single app subscription.
If you are a freelancer or just a hobbyist that want to try new software, Affinity is a much affordable option for you.
Industry Usage
Photoshop are more accepted in the industry because of how long Photoshop have been in this industry
while Affinity Photo is still newly released.
Overall
Affinity Photo is good alternative for how new the software. Even though it have some quirks, I definitely recommend this software if you want an alternative software for Photoshop.
I will definitely review this software again after this.